Associated Faculty: Susan E. Cayleff
Office: AL-321 | Phone: (619) 594-5943 | Email: [email protected]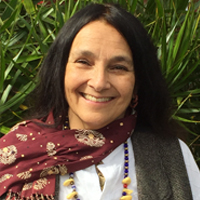 Susan E. Cayleff's LGBTQ scholarship focuses on the intersections of female athletes and homophobia, public personalities who confound American notions of gender conformity, life narratives of LGBTQ people, and LGBTQ social justice activism implemented through a campus-wide SafeZones Program.

Female athletes, from youthful casual participants, to world-class elite competitors have historically been the focus of American anxieties about social class, race, parameters of acceptable gender expressions, fears of the mythic mannish lesbian and the very capabilities of female and male bodies. Athletics have long been viewed as the purview of ideal manhood, heterosexuality and performative masculinities. For females, devotion and excellence to sports shifts from acceptable "tomboyism" to suspected lesbianism with age and acumen. Fierce competitiveness has historically been viewed as the antithesis of desirable femininity and heterosexual appeal.
In her biography of Babe Didrikson Zaharias (1911-1956) Cayleff examines the 20th century American athlete who excelled in track and field, basketball, tennis and then co-founded the Ladies Professional Golf Association (LPGA). Babe was voted Female athlete of the year six times, the Athlete of the Half Century, and the only woman in the sports television network's ESPN Top Ten Athletes of the Twentieth Century. She won two gold medals and a controversial "third" in track and field at the 1932 Olympics, set world and national records, won 13 consecutive golf tournaments and has been called-rightly so- the best multi-sport athlete, male or female, in American history.
American cultural ambivalence and hostility towards gender non-conforming female athletes surrounded Babe throughout her life. She was harassed by the print media who dubbed her a member of the "Third Sex." Her possible lesbianism was speculated openly and only her heterosexual marriage to a hyper masculinized wrestler helped quell the cruelty. The last six years of her life her intimate partner was a young female golf protégée. Together they devoted considerable energy to keeping their relationship secret amidst a hostile cultural context of Cold War America, the fear that homosexuals were military risks for blackmail, and an underground gay culture that had yet to emerge politically.
Cayleff's Pulitzer Prize nominated biography examines Babe's life and what it tells us about gendered expectations, beliefs about women's biological sex and physical prowess, and homophobic attitudes as they impact—and often distorted-- individual lives.
Her other research in this genre focuses on lesbian sports culture, and other elite female athletes.
Cayleff has also looked at the life of Christine Jorgensen, internationally known transsexual in mid-twentieth century America as a place where her performance of appropriate femininity after surgical reassignment, led to wide-spread notoriety and, in many instances, acceptance.
Through the study of auto/biography and memoir, the lives of queer women, lesbians, and transgendered and gender non-conforming people are illuminated both for their "lived life" experiences in given historical, racialized and social class contexts, as well as historian's—often misguided-- interpretations of them.
Cayleff's work on LGBTQA social justice activism involves a self-designed Cultural Competency training manual that primes college undergraduates for their work with [email protected] It provides history, terminology, common myths, case scenarios and ways to be an effective ally.
Download their Curriculum Vitae.