Associated Faculty:
Catherine Clune-Taylor
Office: AL 315 | Phone: 619-594-2912 | Email: [email protected]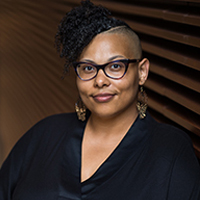 Catherine Clune-Taylor (she/her/hers) is Assistant Professor of Feminist Science and Technology Studies in the Department of Women's Studies at San Diego State University. In addition to a Ph.D. in Philosophy, she has a BMSc in Immunology and Microbiology. She teaches and writes in the fields (and at the intersections) of feminist theory, philosophy of gender and sexuality, philosophy of science (esp. philosophy of biology and medicine), critical disability studies, and bioethics. She is at work on a book critically exploring the science, ethics, and biopolitics underwriting all contemporary medical efforts which aim at securing "cisgendered futures" for minors, which includes both the management of intersex conditions under the "Disorders of Sex Development" treatment model, and the treatment of trans kids with so-called "conversion therapies". Clune-Taylor has published articles in PhaenEx: Journal of Existential and Phenomenological Theory and Culture, the American Journal of Public Health, and Hypatia (Forthcoming 2019). Before joining SDSU, she was a Postdoctoral Research Associate in the Program in Gender and Sexuality Studies at Princeton University.