Associated Faculty: Esther D. Rothblum
Office: AL-317 | Phone: (619) 594-6662 | Email: [email protected]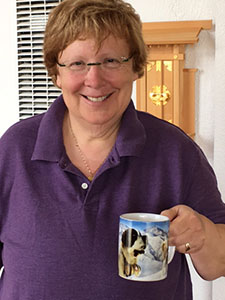 I am the founding editor of the Journal of Lesbian Studies, and have also edited the book Preventing Heterosexism and Homophobia (Sage) as well as 9 books specifically on lesbians, including Lesbians in Academia(Routledge), Lesbian Friendships (NYU Press), Boston Marriages: Romantic But Asexual Relationships Among Contemporary Lesbians (UMass Press), and Lesbian Ex-Lovers: The Really Long-Term Relationships (Haworth Press), among others.
Longitudinal study of same-sex couples with legalized relationships
In July 2000, Vermont was the first U.S. state to legalize same-sex relationships in the form of civil unions. This was before any U.S. state or Canadian province had legalized same-sex relationships, and before any nation had legalized same-sex marriage. Over 2,000 same-sex couples took advantage of that new legislation during the first year of its enactment. The majority of couples came to Vermont from other U.S. states, despite the fact that civil unions were not recognized by their home state. In the absence of any data about same-sex couples in legalized relationships, I wanted to conduct a study about these couples and follow them over time. What was unique about civil union couples was that civil union certificates were public information, so my research team had access to a population, not just a convenience sample. My research team compared same-sex couples in civil unions with same-sex couples in their friendship circle who did not have civil unions, and with heterosexual married siblings. To date, this has resulted in many articles and book chapters, including results from the first year (Time 1), 3-year follow-up (Time 2), and 12-year follow-up (Time 3).
Research comparing lesbian, gay, bisexual, transgender and heterosexual siblings
I am continuing to compare lesbians, gay men, bisexuals, and transgender individuals (LGBTs) with heterosexual, cisgender siblings. There has been little research on sexual orientation that uses appropriate comparison groups, and I began this methodology in order to study the feasibility of using siblings for demographic and mental health comparisons. Many LGBTs have heterosexual and cisgender siblings, and these siblings are usually similar in age, race/ethnicity, and socioeconomic background.
I have also conducted and published research on the following topics:
What is meant by lesbian, bisexual, queer or heterosexual women's "communities."
Studying concepts of butch/femme in the current century.
A comparison of same-sex couples who got married in Massachusetts with those who had domestic partnerships in California and those who had civil unions in Vermont.
Various aspects of lesbian and bisexual women's mental health, including depression, anxiety, substance use, and violence against women.
Comparisons of various dimensions of the lesbian and bisexual female experience, including the interrelationship of sexual orientation, years out, disclosure of sexual orientation, sexual experience with women, and participation in the lesbian community.
Various aspects of body image, weight stigma, and dieting among lesbians.
The relationship between outness and mental health among lesbians and bisexual women who are African American, Latina, Native American, Asian American and European American.
Lesbian sex after menopause
Download their Curriculum Vitae