Associated Faculty:
Edith J. Benkov
Co-director and Founding Faculty, LGBTQ Research Consortium
Office: SH-222C | Phone: (619) 594-6111 | Email: [email protected]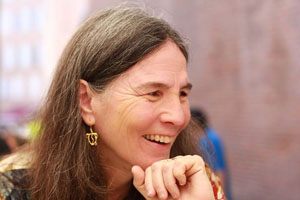 Edith J. Benkov is Professor Emerita in the Department of European Studies. She began her career at SDSU in 1983 as a member of the Department of French and Italian. She chaired that department from 1989 to 1996. After the creation of the European Studies Department, she served as its chair from 2002 to 2010. A strong of advocate for internationalization of the curriculum, she was instrumental in adding an international experience to the four majors housed in European Studies. She also serves as co-advisor for the student Fulbright Program. Dr. Benkov is committed to shared governance. She became a member University Senate 1999 and served as its Chair from 2007-2010. She was the Associate Vice President for Faculty Affairs from 2010-2015. She currently works with the Director of Academic Labor Relations and department chairs from across the university on issues of conflict management and resolution. Her engagement with the greater San Diego community includes serving on the Board of Directors of MOXIE theatre.
At SDSU, her primary areas of teaching have been in French, European, and LGBTQ Studies. She also worked on the development of the Lesbian, Gay, Transgender, and Queer Studies major. She is co-director of the LGBTQ Research Consortium. Her research specialties include gender, sexuality, religious conflict, and theater in early modern Europe. She is an internationally recognized in her field. She has published over seventy articles and essays and is an active scholar. Her most recent essays are "Courtship and Ritual," in A Cultural History of Marriage in the Medieval Age (500-1450), 2019 and Gender and the Prosecution of Heresy in the French Courts," in Representing Heresy in Renaissance France, 2017.
She attended the University of California, Los Angeles, where she received her Ph.D. in French Studies. Prior to coming to SDSU, she taught at Washington State University.
Download their Curriculum Vitae